Comfort is your top priority. It's ours, too.
Medifor offers providers and their patients comfort-enhancing solutions for the healthcare setting or home, within a human-centric shopping experience.
A thoughtfully selected assortment allows our customers to find the quality products they need with ease and confidence.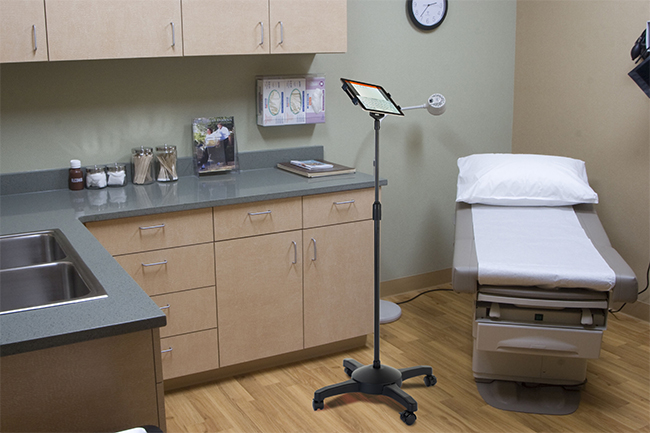 Adjustable Height Rolling Tablet Holder
This adjustable height rolling kiosk is compatible with 7 to 13-inch tablets and is the optimal solution for displaying your tablet to your patients, or for use at home while resting in a bed, chair, or on the sofa.
Height Adjustable Display Angle from 32" to 53.5"
Secures Any Cased or Uncased Tablets up to 8" to 13"
Universal Bracket Fully Rotates For Portrait or Landscape Mode
Elegant Glossy Black Finish
Shop Now
Medifor is the winning game plan in the quest for comfort.
Medifor's mission is to help providers enable a better quality of health for their patients through comfort-enhancing solutions. We are driven by a desire to create value as determined by the needs of our customers, and to offer quality products and an experience to match.
Whether you are looking to furnish a new practice or want to ease your chronic back pain, Medifor offers the compassion to help find you the right solutions. From check-in kiosks and medical carts to wheelchairs and weighted blankets, Medifor is determined to provide the products you need for your practice or ailment.