Comfort is your top priority. It's ours, too.
Medifor offers providers and their patients comfort-enhancing solutions for the healthcare setting or home, within a human-centric shopping experience.
A thoughtfully selected assortment allows our customers to find the quality products they need with ease and confidence.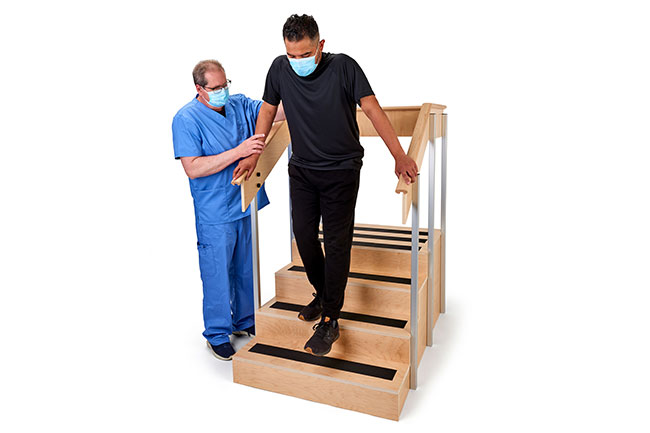 One Sided Physical Therapy Training Stairs
Built in-house to industry-recommended standards, these hardwood PT stairs are a must-have for physical and occupational therapists looking to help their patients regain comfort.
500 lb. weight capacity can support bariatric patients
Smooth rounded handrails provide comfortable grip
Anti slip treads ensure sturdy footing
Built in-house means these PT stairs are quick to ship
Shop Now
Medifor is the winning game plan in the quest for comfort.
Medifor's mission is to help providers enable a better quality of health for their patients through comfort-enhancing solutions. We are driven by a desire to create value as determined by the needs of our customers, and to offer quality products and an experience to match.
Whether you are looking to furnish a new practice or want to ease your chronic back pain, Medifor offers the compassion to help find you the right solutions. From check-in kiosks and medical carts to wheelchairs and weighted blankets, Medifor is determined to provide the products you need for your practice or ailment.